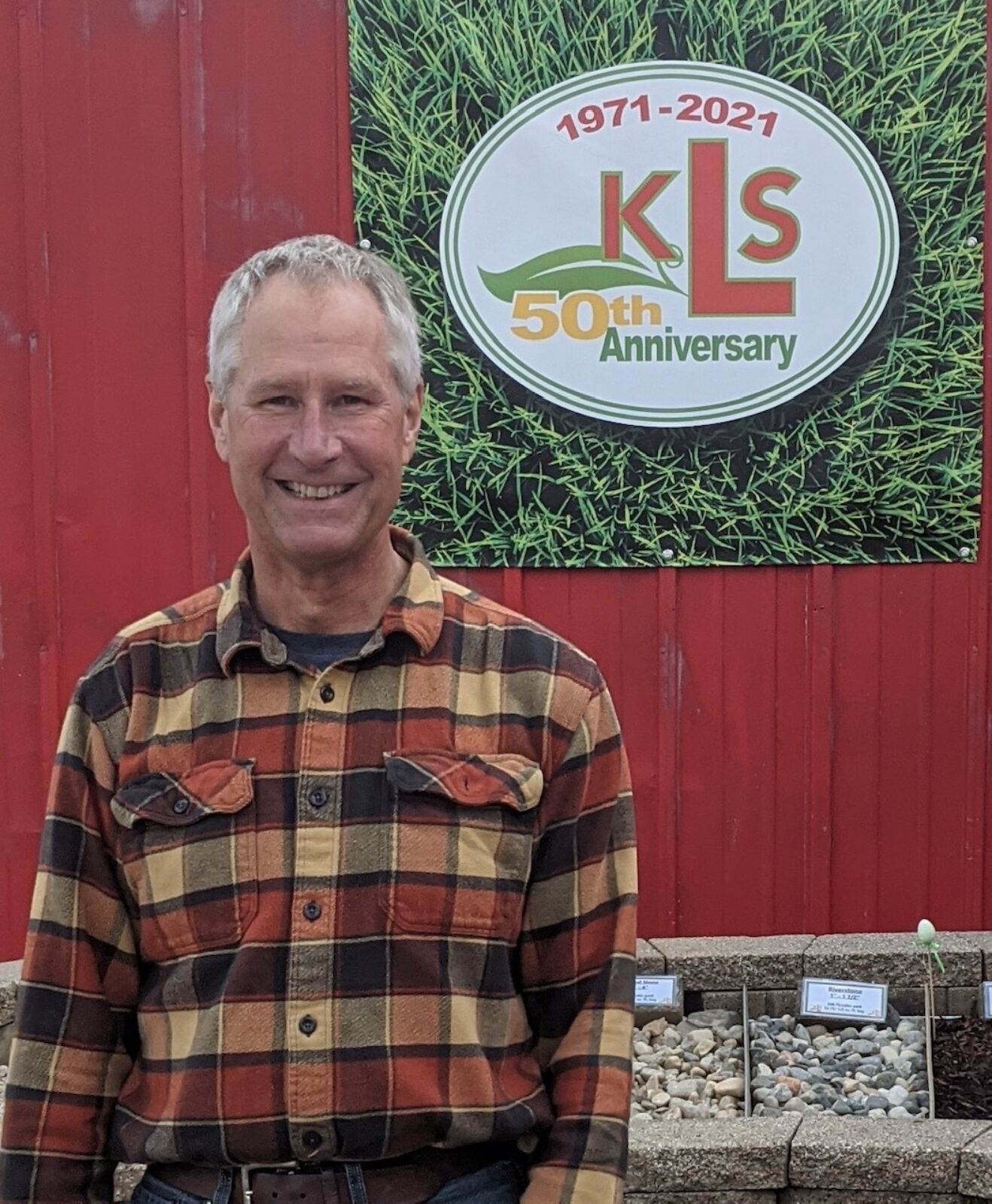 History
I am Dan Glas, president of Kalamazoo Landscape Supplies, and proud to lead this company founded by my parents, Jake and Theresa, in 1971. From humble beginnings - a phone in our basement and a few trucks - my father ran the business, delivering seed and sod, until 1986, when my brother Jim took over. I became president in 2019, after working at the company as a teenager and then completing my education.
We are especially proud of our long history of providing professional-grade landscape materials to both landscapers and homeowners and of the many strong relationships we have developed over the years. Among our company's achievements:
In 1977, a new facility was constructed on South 9th Street in Oshtemo Township, expanding our product line to include grass seed, fertilizer, hydro-mulch and edging, along with storage for a larger selection of bulk stone and mulches.
In 1990, a second site was purchased on Stadium Drive to meet our increased need for soil production and general storage.
In 1996, KLS took over operations of Michigan Soil Services in Otsego and Renewed Earth, Inc. was formed to produce compost-based soil-less growing media, supplied to nurseries for container-grown perennial plants, and industrial bio-solid based compost, used in both nursery and landscaping soils. In 1998, Renewed Earth earned the award of Michigan Recycler of the Year.
In 2002, another site was purchased on M-89, just west of Otsego, to meet our expanding needs, later adding the site next door for equipment and product storage.
I am fortunate to have the support of a wonderful staff that helps us bring 50 years of experience to bear in offering the best products and services at a fair price. We appreciate our past success and look forward to a bright future!