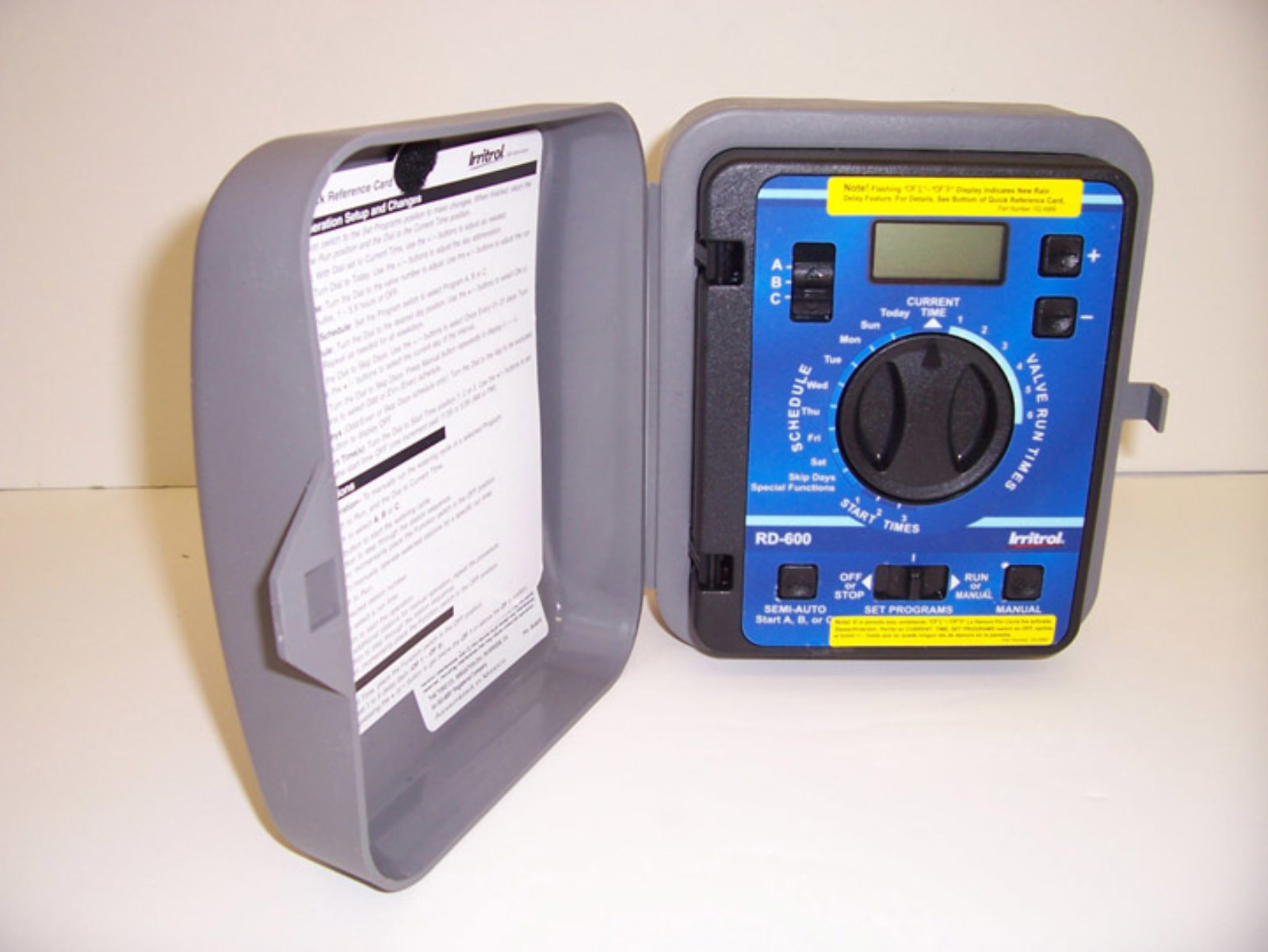 Irritrol Raindial Controllers
6, 9, and 12 stations
Outdoor/Indoor
Residential, Commercial
This advanced-design hybrid controller provides exceptional scheduling flexibility to accommodate a wide variety of landscape applications. Features:
Three independent programs offer concurrent operation capability.
Seven-day calendar or "Skip Days" interval option from 1-15 days.
Easy-to-read programming dial and large, self-prompting LCD.
Automatic, semi-automatic and timed-manual operation.
Modular design allows easy removal of control module without disturbing valve wiring.
Self-diagnostic electronic circuit breaker identifies and overrides an electrical malfunction of a valve.
Battery backup keeps accurate time and maintains program during power failure for up to 90 days.
Master valve/pump start circuit.
Weather-resistant plastic, locking cabinet with an internal trans- former (outdoor models).
Durable plastic cabinet with an external transformer (indoor models)
Wall mount.
UL and CSA Listed.